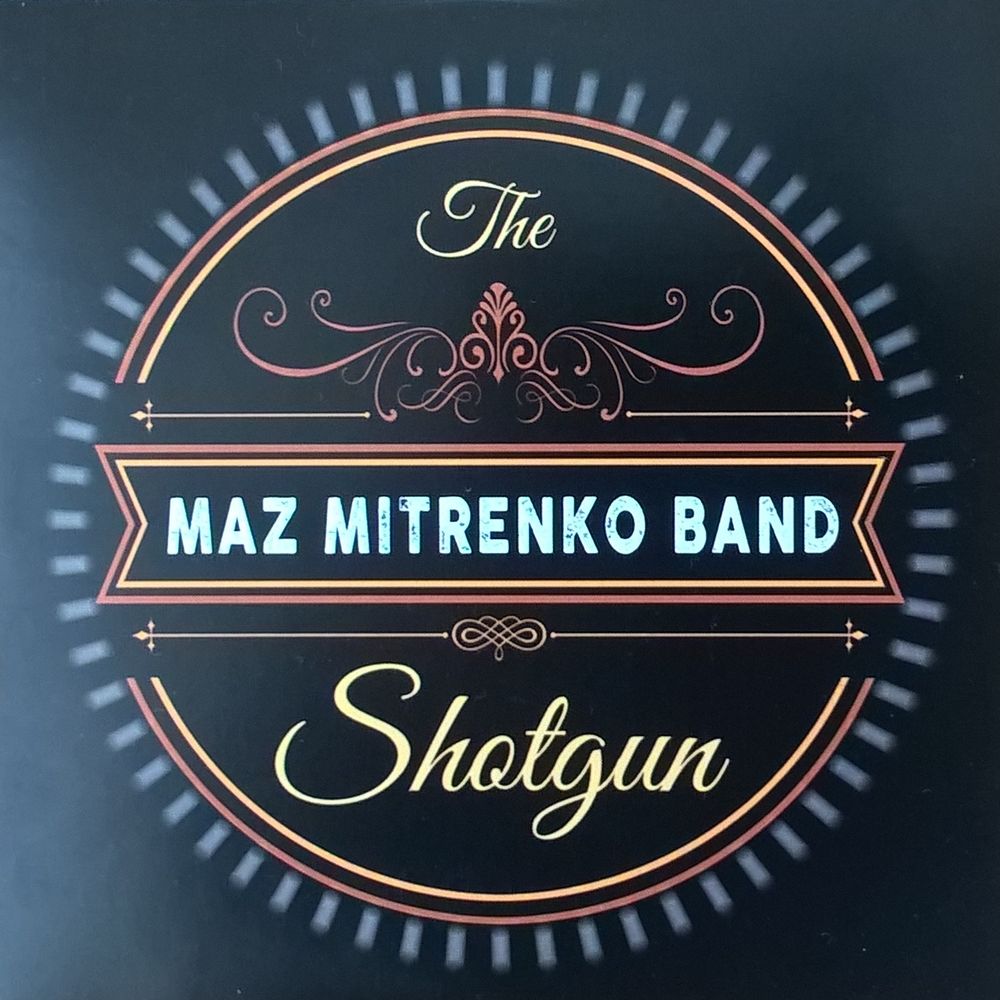 A compilation of tracks from the band's first two CDs (No longer available - except maybe on eBay!)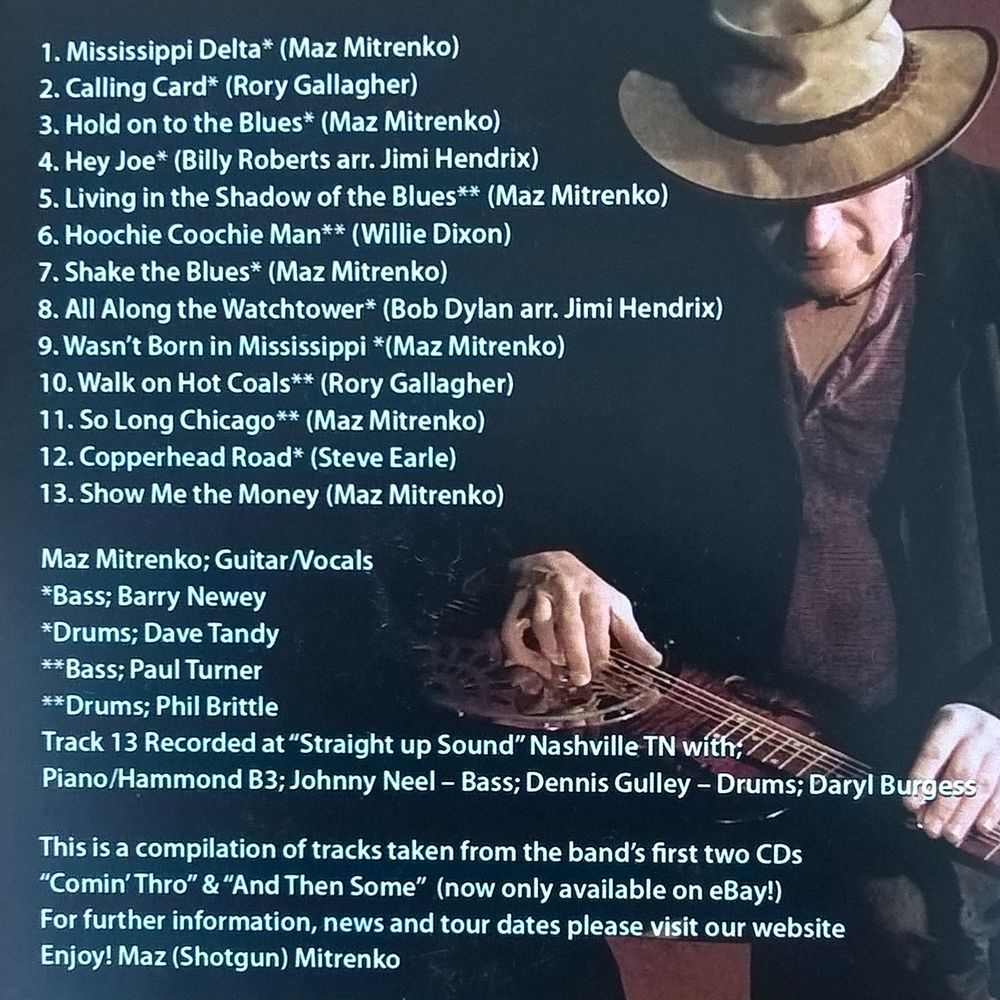 CD features former members Paul Turner, Barry Newey and Dave Tandy. Track 13 "Show Me the Money" was recorded in Nashville and features former Allman Brothers pianist Johnny Neel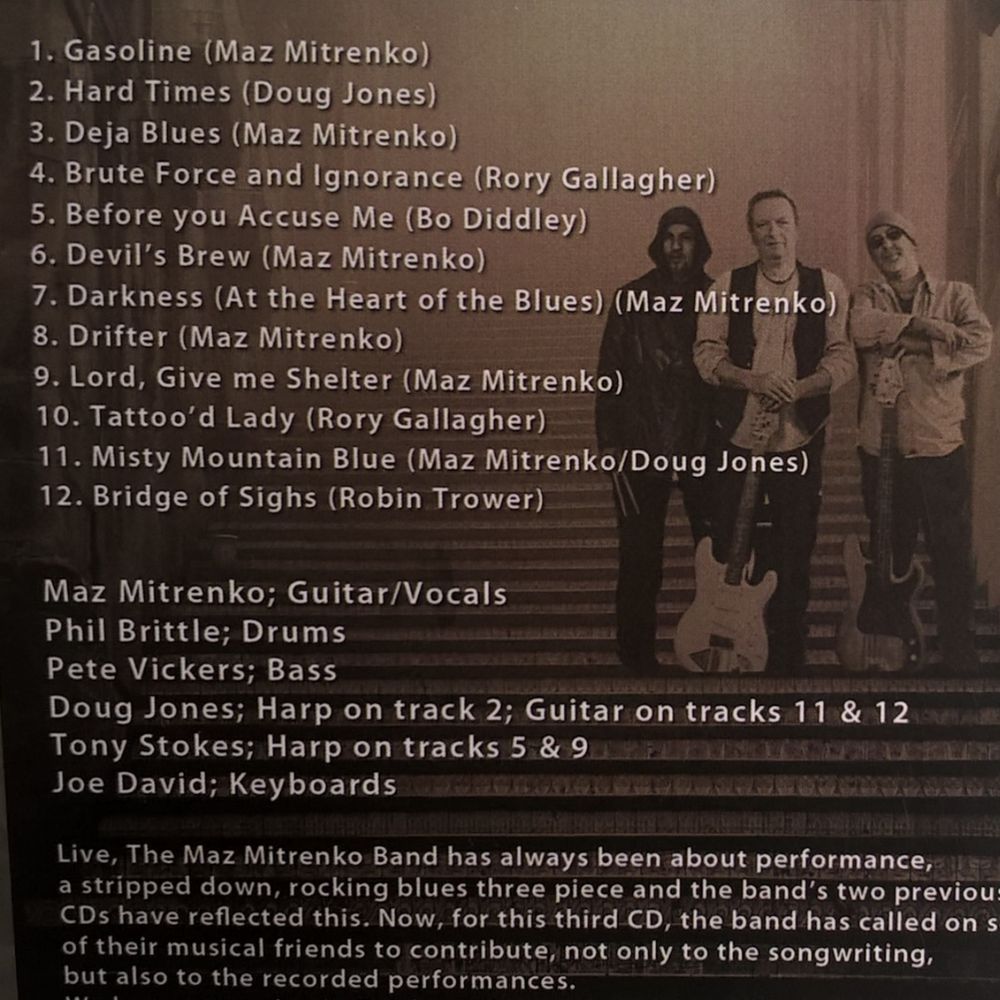 The first CD from the current lineup. 
The CD features contributions from the band's good friends Doug Jones, Tony Stokes and Joe David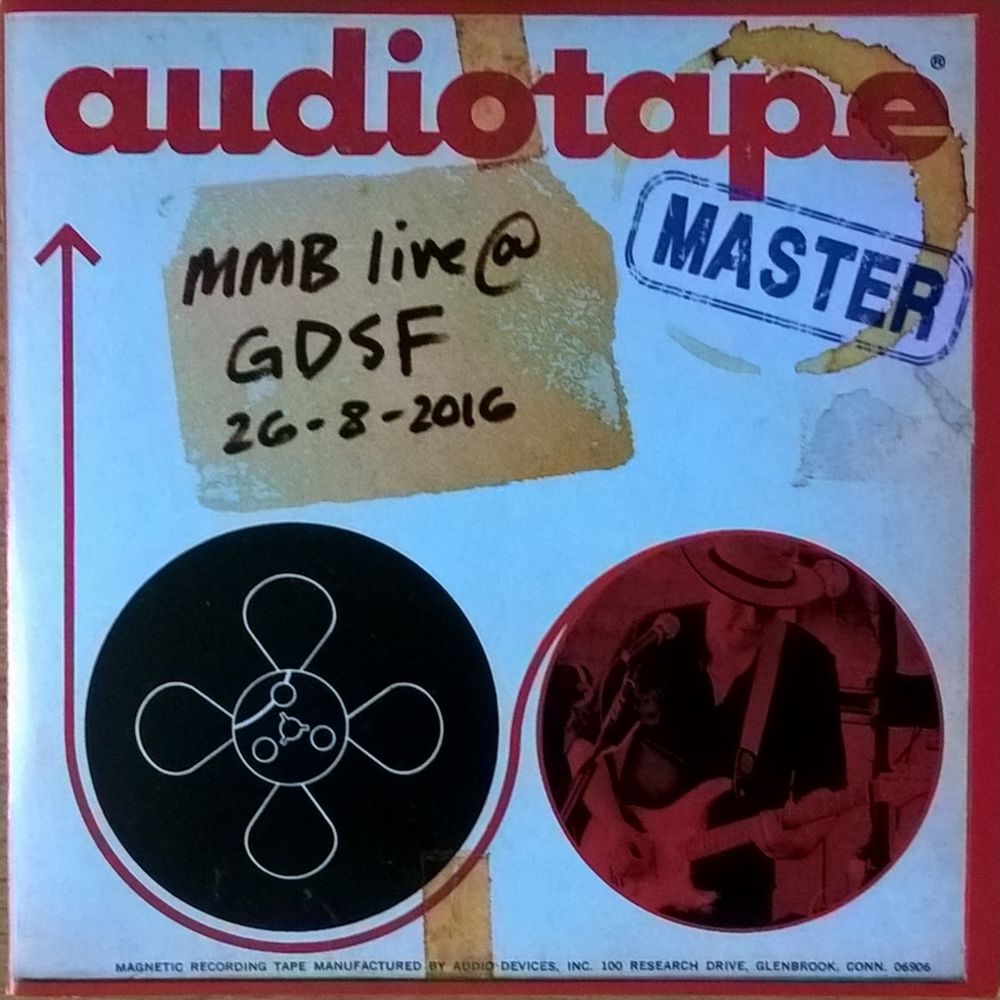 An excellent recording of the band's 2016 performance at The Great Dorset Steam Fair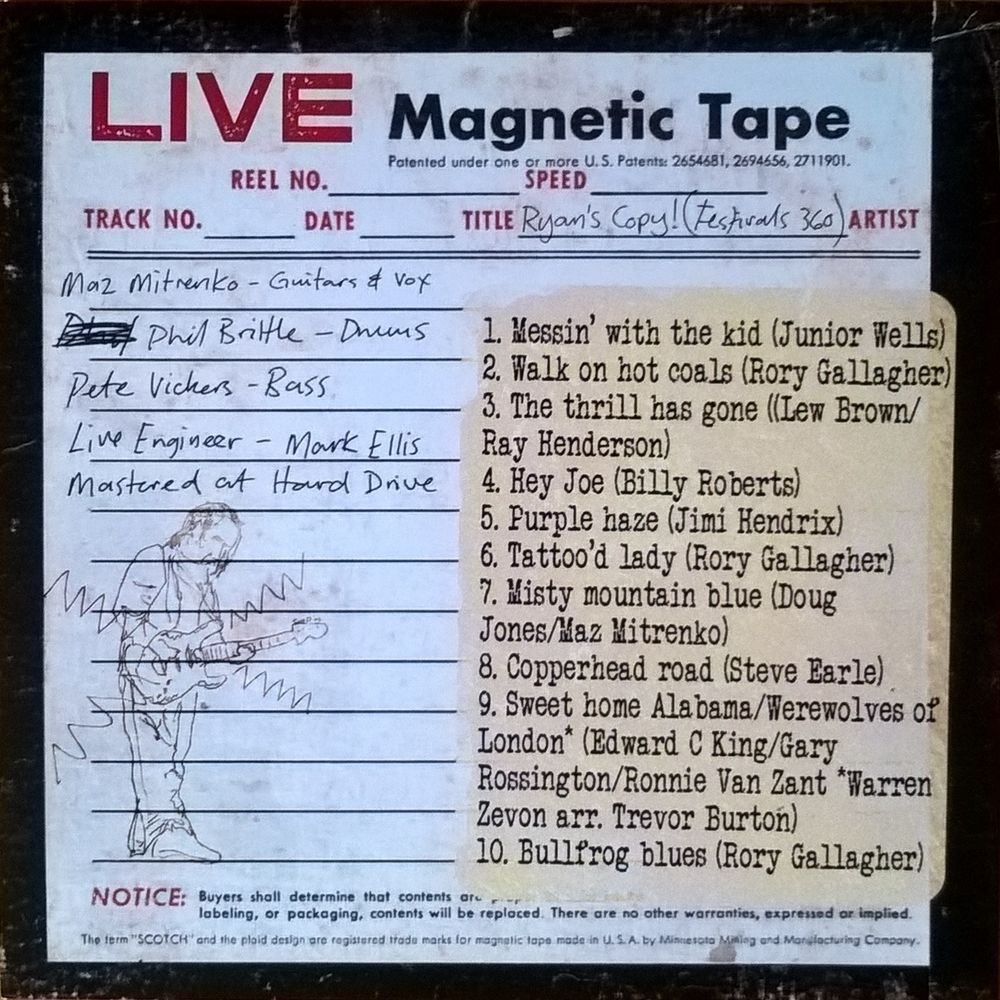 A fine performance in front of a packed crowd, the CD features Phil in full flow during one of his legendary drum solos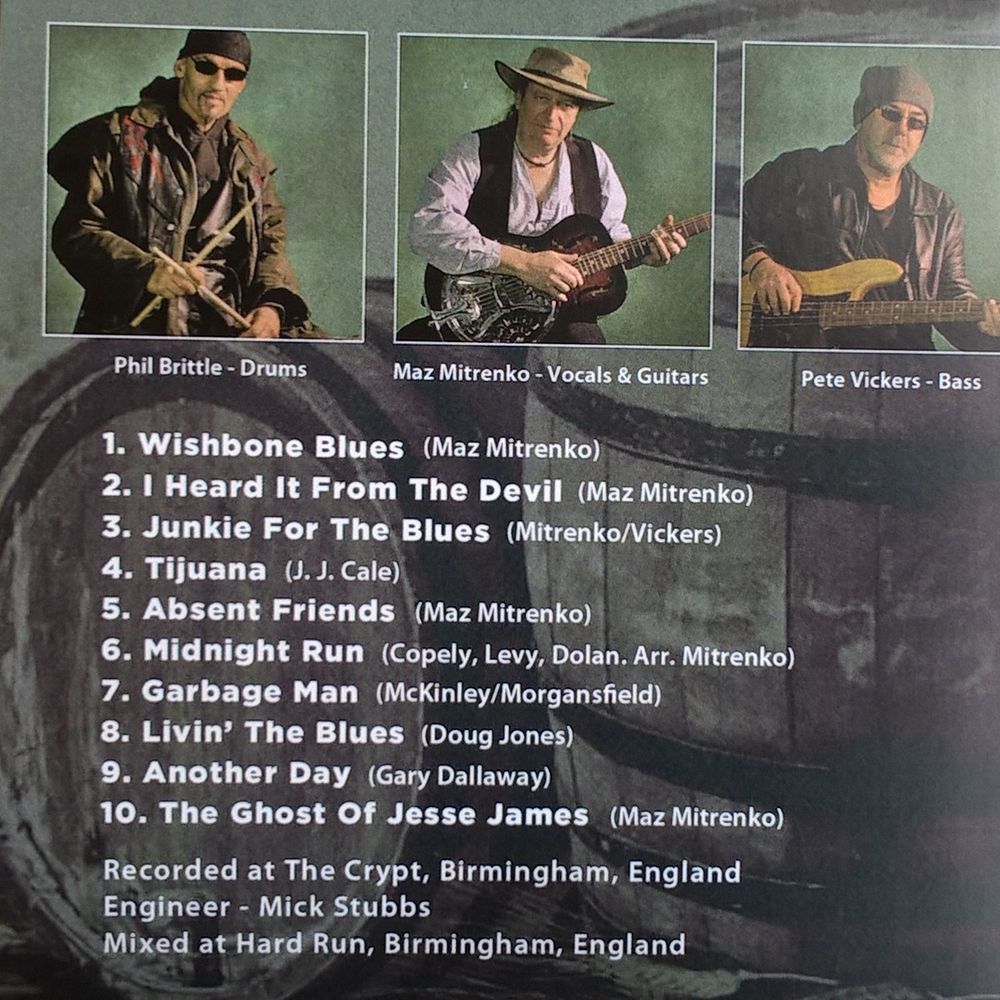 Track ten "The Ghost of Jesse James" won Blues track of the year in a listeners poll conducted by Dr Wart Hoover of Seven FM's The Blues Hour radio programme
CDs are available by post; Email your request to maz.mitrenko@gmail.com
CDs are priced at £5 each plus post and packing (usually £2 for mainland UK)
Payment accepted via Paypal
CDs are also on sale at gigs
"Greetings Will!" said Christopher as he entered the snug "How goes it, you old nairndog?" 
"Not good, Christopher - Anne's on the warpath about the blocked midden so I've come down here for a quiet pint - you've never heard such blifferage!" 
"She's a swoltery clatch for sure, Will" replied his old friend "but I'll bet you wouldn't change her for all the world" 
"Aye" agreed Bill " but I could do without all the swondiddle, though" 
"Anyway" said Christopher "I've just come from the Globe - Henry Evans says he'll have the company ready for rehearsals tomorrow" 
"All good then?" said Will "I'm afraid I won't be in attendance myself, but good luck" 
"Good luck?" 
"Yes, good luck with the play" 
"Dear chap, it's supposed to be the one I gave you to finish last Wednesday" 
"What?!! - the Othello one? - I thought they were doing your Romeo and whatcha call her one!" 
"No, Henry wants the Othello one" 
"Well tell the arsemongle I haven't finished it yet!" 
"He was quite insistent, Will" 
"Oh, bollingbrokes! - I can't go home with Anne all of a futtocking pither - I was all up for a lazy day! - can't Frank do it?" 
"Bacon's in Norfolk, as well you know - now come on, less of this clumditherage - we'll have a swift half - then back to yours - I'll keep Anne at bay while you write" 
"Oh alright, but sometimes, Christopher, it seems to be only me doing all the writing"